Pizza Rush, the cooperative game not to miss out. A funny and thrilling game for both pros and families.
Age : 7 +
Number of players : 3-9
Playing time : 6 – 20 min
It is the opening day of your pizzeria !
You will have to be quick to serve as many pizzas as possible to the customers who are already waiting in queue !
How will you and your friends manage to organize yourselves and provide the best service ?
You only have a few minutes to welcome the customers, take orders, cook the pizzas, serve the customers, collect payments and tips…
and make your pizzeria business flourish !
Welcome the clients and take orders !
Cook the pizzas and serve them without making mistakes !
Collect cash and tips, and make your pizzeria prosper !
1 timer
1 dice
10 table tiles
16 customer tiles
48 wooden sticks
12 pizza tiles
25 money tiles
1 recipe board
1 multilingual rule book (English, French, Spanish, Italian, German)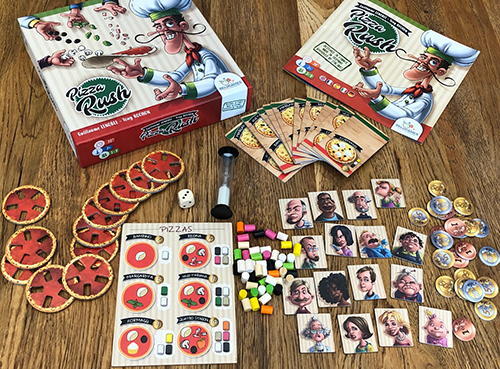 WHY YOU SHOULD PLAY PIZZA RUSH
There is no specific guideline except the imposed time of 6 minutes.
At the same time the game proposes many activities that recall to various competencies :
Speed : associate the customers to the correct plate tiles according to the number given by the dice
Memory : keep in mind customer orders and specific needs (gluten free, replace mozarella by parmesan, « buy one, get one free » voucher, etc.)
Agility : prepare the pizzas carefully and do not make them drop while serving
Mental calculation : make the customers settle the bill and eventually collect the tips
Pizza Rush is the family game that enables each player, grown-up or little, to bring his forces to the fore !
It is also a great tool at work to call on collective intelligence, create awareness about stress management or collaborate in a multicultural context !
A sure recipe for teambuilding !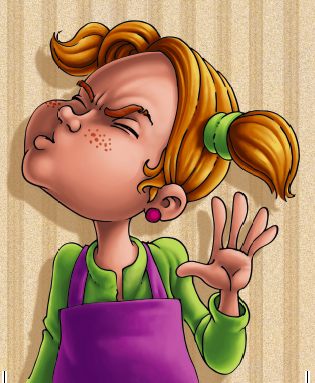 You can reach us through this number :
Monday to Friday from 9am to 6pm

By post :
Belugames
80 avenue Fernand Lefebvre
78300 Poissy
France